Let's Talk Money: Bathroom Renovation
Picture this…the bathroom tile is a shade you no longer can describe using any color in a 64 count Crayola box. Paint is peeling and there is evidence of a prior leak.
It. Looks. Awful.
In sum, your bathroom has seen better days.
We all know home reno shows make tv magic in 60 minutes but in real life, how much does it cost to professionally renovate a 125 sq ft bathroom?
How much, how long, and how come are the questions I think if first so lets break it down .
How much?
According to the Association of Homebuilder's, The national average cost to remodel a bathroom ranges from $12,000 to $15,000 depending on the size and extent of the project. This is a good starting point for those considering getting the work professionally done. A DIY'er can try their hand at this for a fraction of the cost starting at $5,000. Do keep in mind, this does not account for your handy DIY time. We're talking materials only at that 5k mark. Materials, design plan and the current condition of the space are key factors in cost.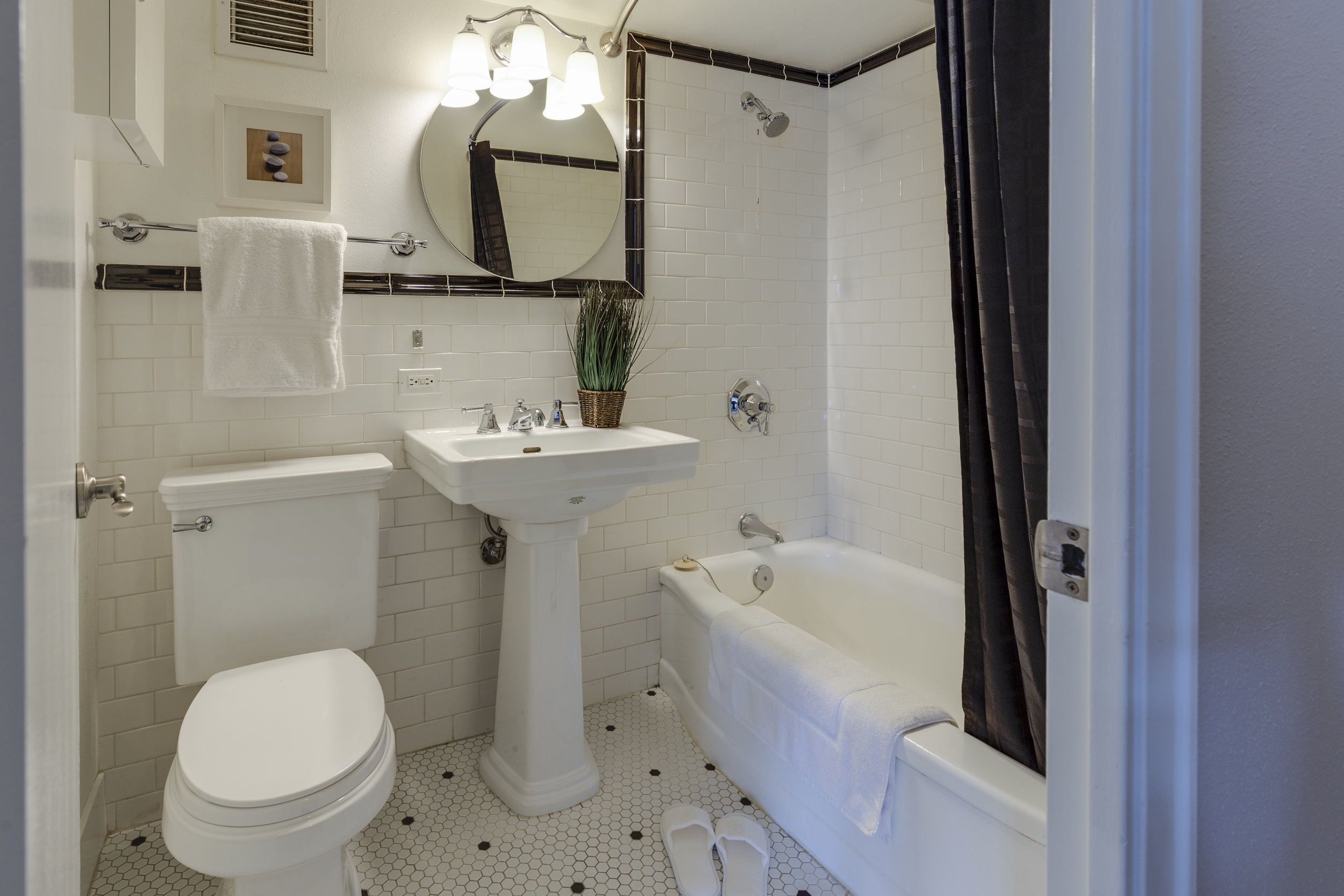 Keeping the original layout…
It's limiting but will help keep the costs down.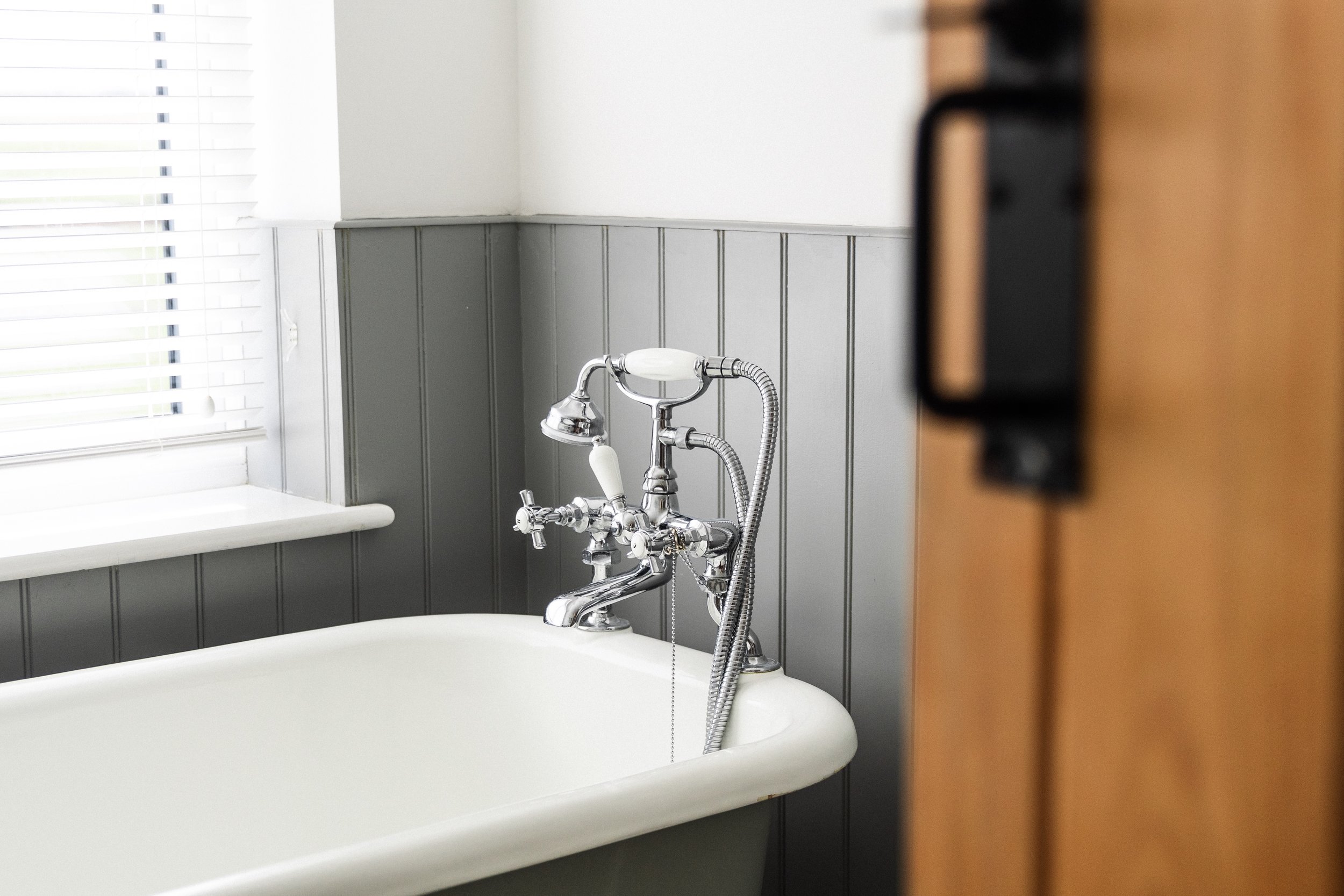 Any substantive changes, custom anything, specialty tile, etc. will undoubtedly mean more time and more money.
How long?
4-6 weeks minimum depending on the project scope. Want to change the layout? Need to order specialty tile? Expect to add another 2-4 weeks. While the demolition phase can be completed in a week or two, planning, conceptualization and completion takes time. I'd count on a month at the very least.
How come?
Homes are made in two areas…the bathroom and the kitchen. Having a professionally upgraded kitchen and/or bath can significantly increase the value of your home. Whether or not you plan to sell in the next 3-5 years, the investment in these areas will have an exponential return.